Inglés para Familias - English QUEST camp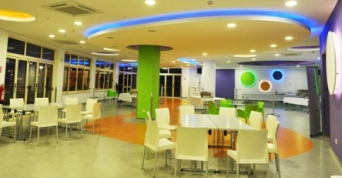 English QUEST camp está situado en Larnaca. Larnacaes un balneario en Chipre que está situado en el sur de la isla.
Curso de Inglés para Familias
A family can experience an unforgettable holiday in summer as they all learn English at one of our English QUEST camp. Parents and children study at the same location in any of our English Summer Schools.
All lessons take place in the mornings and after class enjoy the beaches and sites of Cyprus or ask our Program coordinator to arrange an excursion to one of Cyprus's fascinating destinations.
Age: 7 – 13
Minimum Course Duration: 2 weeks
Location: Larnaka or Limassol
Family English program (Larnaca)
2 persons
3 persons
2 weeks
€ 1 780
€ 2 320
Extra week
€ 770
€ 950
Family English program (Limassol)
2 weeks
€ 1 890
€ 2 570
Extra week
€ 795
€ 1 070
Additional 4-th person (Larnaca): € 240
Additional 4-th person (Limassol): € 330
English Courses for Families include
• Airport Transfers
• Lessons 20 Per Week
• Course materials
• An excursions package (1 excursion per week )
• Transfer to School Campus
• Accommodation at 3 star hotel or hotel apartments
• Breakfast and Dinner