Español en España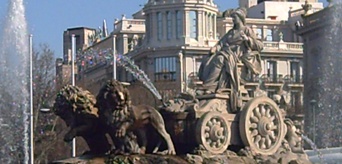 PROGRAMA DE NEGOCIOS EN BARCELONA
IInternational Business School in Barcelona in collaboration with British and American Universities, offers you the most advanced and practical courses for your future success in international business.
BA (Hons) International Business Administration
The BA (Hons) International Business Administration programme is validated by Nottingham Trent University. With different specialisations (majors) in Marketing, Finance (Barcelona and Nottingham) and Communication Media and Technology (Helsinki) the students obtain the Honours Degree in International Business Administration.
The Honours Degree has been designed for students who want to be taught in English and who want to understand how business operates the global environment and specialise in:
· BA (Hons) en Business Administration and Management
· BA (Hons) en International Business (Finance)
· BA (Hons) en International Business (Marketing)
Master in International Business Administration
The MBA programme offered by Schiller International University is accredited by the Accrediting Council for Independent Colleges and Schools (ACICS) of the United States.
The programme consists of 12 or 15 subjects:
• 6 or 7 residential courses at business school in Barcelona, followed by
• 6 or 8 distance learning courses with tutorial support.
Internships
There are two fundamental elements in the complete education and preparation of a young entrepreneurial spirit. One is excellent university training and the other is practical experience.
At International Business School we offer internship placements with leading multinational companies to provide students with practical work experience and the possibility to gain career skills for the global workplace.
APRENDA ESPAÑOL EN Ofertas
Buena posición geográfica y agradables condiciones de clima de Ofertas permiten visitar este país durante todo el año y aprender la lengua española tanto en la parte central como en las costas de la península.
Le ofreceremos diferentes cursos de español, generales y especiales, desde principiantes absolutos hasta niveles superiores, de duración y coste diferentes.Por favor, contáctenos para más información sobre programas ofrecidos y los precios en info@universestudy.com
¡Estarémos encantados de poder ayudarle!