Brighton College. Inglaterra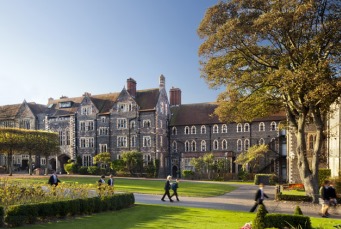 Educating boys and girls aged 3 to 18 years, Brighton College, together with its prep and pre-prep schools, is wonderfully situated at the heart of Brighton's Kemptown, just a short walk from the sea yet only minutes away from the beauty of the South Downs National Park. London is less than an hour away by train.
Brighton College's superb reputation draws pupils from across Sussex and, with full and weekly boarding available from age 13, from across London and the South East, the UK and the world.
The exam results at Brighton College are truly outstanding. Although there are other schools with excellent results, there are no other schools in the country that have seen their results across both GCSE and A-Level (as measured by The Sunday Times in their Parent Power supplement) improve every year for the last five years.
Fees per term(Boarding) - £11,500