Inglés y Deporte - Campamento de verano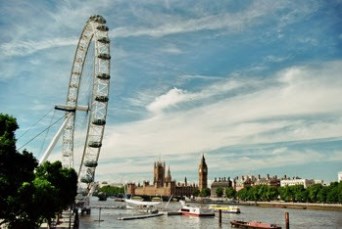 Select English is a family-founded and family-run English language school offering summer camps and year-round courses in London and Cambridge
Select English is very excited about new residential juniors course – English + Sport London – ages 13-17 in summer. The Crystal Palace Sport Centre is a perfect venue for a junior course since all the facilities are in one place and students learn, sleep, eat and 'play' in the same place. We put together a wide-ranging programme with a variety of sports plus plenty of trips into central London. Crystal Palace train station is only five minutes from the sports centre and the train into central London takes only 20 minutes. We welcome groups and individuals alike and we look forward to seeing all the great facilities used by a great mixture of nationalities.

The sport centre provides plenty of professional coaches for a variety of sports and students will naturally be engaged in English conversation with the instructors and the other students.
Cursos de Inglés en Select English
• 20 hours teaching a week
Ÿ• Maximum 12 in a class - with students from all over the the world
Ÿ• Elementary to Advanced
Ÿ• Reports and Certificates
Ÿ• All teaching material provided
Sport
The Crystal Palace National Sports Centre is an impressive sports and leisure complex with state of the art sports facilities and qualified instructors.Ÿ
• It is situated in beautiful and large parkland in south London Ÿ • The sports centre can provide professional coaches for numerous sports activities including diving, wall climbing, 'beach' volleyball, tennis, badminton, squash, swimming, football, basketball and athletics
Ÿ• Students will have fun and stay fit
Registration fee - £50
English plus Sport - £800 per week