Learn English in the Emerald Cultural Institute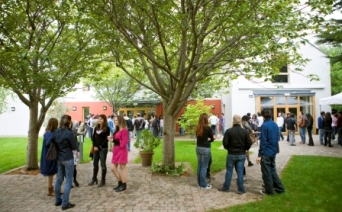 The Emerald Cultural Institute was established in 1986 in Dublin and has established a world-wide reputation as a leading English language school. Recognised by the Irish Department of Education, we welcome students from more than 40 countries world wide to study with us. As an ISO 9001:2000 accredited school our primary objective is quality, and our aim is to provide all our students with the fullest and most satisfying educational and cultural experience.
Whether you need to improve your English for work or for tourism, our school has a programme for you. We provide examination courses (Cambridge, TOEFL, IELTS and TOEIC), specialised language training through English for groups and individuals, in-service courses for non-native teachers of English at primary and secondary level and English language and activity programmes for school groups year round.
We look forward to welcoming you to study on one of our many English language courses in Dublin.
Emerald Cultural Institute