Learning Spanish in Spain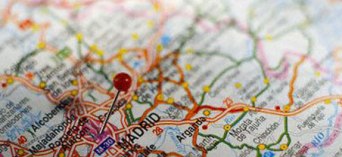 Learn Spanish in Spain, a country which offers everything you could possibly look for in a place to live: good weather, a vibrant social life, excellent cuisine, friendly inhabitants, rich culture and traditions, a fascinating history, and a varied landscape from the green mountains of the north to the beautiful beaches of the Mediterranean.
At Enforex we want and encourage students to get to know Spain's most emblematic destinations. That's why we offer 12 unique cities for students to discover, ranging from the dusk-'til-dawn nightlife of Madrid to the golden architecture of Salamanca, the Arabic palaces of Granada and the sun-soaked beaches of Marbella.