Centre International d'Antibes - Courses for parents and kids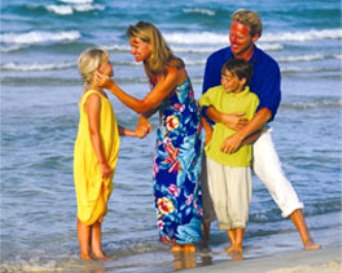 Founded in 1985, the Centre International d'Antibes is today one of the biggest centres specialising in the teaching of French as a foreign language.
French for Families
During school vacation, a family language program proposing tuition and activities adapted for adults and teenagers with accommodation for all family members.
Only one member of the family needs to attend the course for the whole family to benefit from this offer.
Standard French Courses for ages 18+
20 lessons per week - 249€/week
20 lessons + 4 one to one lessons - 445€/week
30 lessons per week - 375€/week
30 lessons + 4 one to one - 571€/week
25 lessons(mini group conversation) - 355€/week
Individual Course - 49€ per lesson
Junior Courses for ages 12-17
20 lessons per week - 249€/week
26 lessons per week - 322€/week
French lesson & activities
are adapted for the youngest students for ages 8-11 - 249€/week
Centre International d'Antibes. Accommodation:
Double studio (2 beds) - 280-740€/week
Triple Studio (3 beds) - 420-1110€/week
2 double studios (3 or 4 beds) - 560-1480€/week
Supplement for guest (non student resident) - 80 €
Extra cost for one week course (except for individual tuition) - 50 €