Foundation in Centre International d'Antibes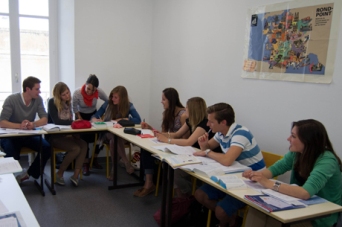 Ever since 1985 the Centre International d'Antibes offers to over 2,500 students a year, French courses based on:
• A dynamic approach to teaching
• An immaculate teaching environment
• Long experience of students and their needs
University Foundation Programme
The Centre International d'Antibes
has a remarkable success rate in putting forward students for the DELF examinations. You'll be guided by experienced teachers with a thorough knowledge of the tests.
You'll receive practical personal advice on taking the exams from your teachers and the management team, who advise each student on the most realistic level of exam to aim for.
START DATES AND LEVELS
You have a choice of taking the DELF A2-B1-B2 exams depending on your level of French when you arrive, the length of your course, the dates of the exams and your level of French at the end of the course.
Foundation Courses OF 20 OR 30 LESSONS A WEEK
• 20-lesson courses (29 weeks)
20 lessons of 45 minutes a week
Fee: 163 € / week
• 30-lesson courses (20 or 29 weeks)
30 lessons of 45 minutes a week
Fee: 239 € / week
NOTE: We can help students to write their French University application form (on request/administration fees: 150€).