England and Scotland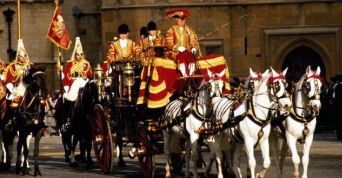 Everybody knows that the best way to learn foreign language is to study in the country where this language is spoken.
We offer you to learn English language in United Kingdom, in the best cities of England and Scotland. You have an unique oportunity to join the students from all over the world and become a part of friendly atmosphere of international language schools.
PROGRAMS FOR ADULTS
A big variety of language programs will satisfy the needs of every student:
- General English (intensive and semi-intensive courses)
- Summer courses for adults
- Work experience program
- Examination courses
- University foundation course
- English for teachers
- Executive English courses
SUMMER JUNIOR PROGRAMS
Junior vacation courses for students aged 9-18 are located throughout the UK. They have been offered for a number of years providing high quality English language courses for teenagers and young people from all around the world.
The centres are based at carefully selected venues - university campuses, private colleges and boarding schools that offer high standards of welfare with comfortable and modern facilities. All the staff concentrate throughout the year on making sure that the students have an enjoyable, focused and positive experience whilst attending our courses.
International Summer Schools are offered throughout the UK and now also in New York, USA.
Check what schools are available in the following regions:
- London
- Southern England
- Middle England
- Northern England
- Scotland
- New York