Secondary Education Caxton College Valencia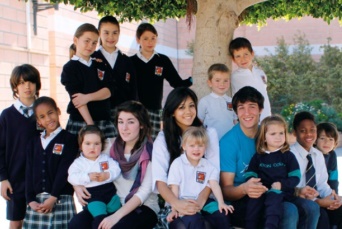 Caxton College
Caxton College is a mixed private school, situated in Valencia on the Mediterranean coast, which teaches the British curriculum and offers a complete education to students between 1 and 18 years of age.
It was founded in 1987 by the Gil-Marqués family, and provides Valencia with a School for both local and international children who want to study the British National Curriculum in a multicultural environment. The school has excellent educational and sporting facilities, all within our 45.000m² grounds.
Caxton College also offers boarding facilities – with host families - which attracts students from all over the world, providing an excellent international environment also present at our summer camps.
The mixture of both the British and Spanish cultures as well as the presence of various languages (English, Spanish, French, German, Chinese, Valencian…) help to develop and encourage the tolerance of other races, languages and beliefs whilst preparing our students for their future in a global setting.