ACCORD ISS - Saint Nicolas Summer Camp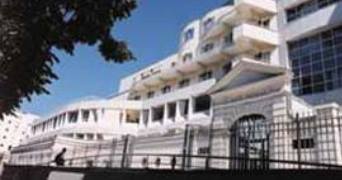 ACCORD ISS is part of the ACCORD group of language schools which includes 3 summer schools for Juniors and Teenagers, summer centres for young adults in the South of England but also centres in Paris (France) for adults and juniors and a school for adults in Manchester focusing on Business English programmes.
Saint Nicolas Summer Campus is a great place to explore the French capital and learn French in a quiet and charming suburb in southern Paris with fast and easy access to the city centre.
French Language Courses
The programme includes 15 hours of French lessons per week with a maximum of 15 students per class. ACCORD's teaching philosophy is "Play and Learn". Teaching focuses on oral communication using authentic materials and games to make lessons lively, interactive and fun. Students are tested on the first day and they receive an end of course certificate. There are more intensive course options available.
Activities for children
As well as sport and leisure activities, whilst on the summer campus the students participate in the many visits and excursions: The Louvre, the Eiffel Tower, Notre Dame, Montmartre and the Sacré Coeur, a cruise on the Seine, a full day at an amusement park (Disneyland Paris or Parc Astérix), a visit to a castle, ….
All activities are in French so the students improve their French in a fun and interactive environment.
Accommodation
The Saint Nicolas residence is a modern building with quality facilities: fourbed rooms with shared bathrooms, classrooms, self-service restaurant, TV room and a large sports hall. All meals are provided on-site and students are provided with a packed lunch on excursion days.
Ages 13-17.
Price: 870€ - 990€ per week.