ACCORD ISS Eastbourne Centre Summer Camp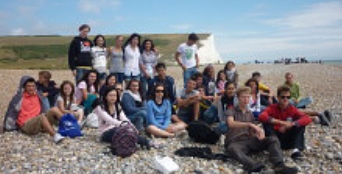 The Eastbourne Centre is situated directly on the seafront and only a few minutes walk away from the main town centre, with its theatres, museums, art galleries, nightclubs, cafes, restaurants and good selection of indoor and outdoor shopping.
This Conference and Learning Centre (would be equivalent to at least a 4* hotel) is in a sophisticated and luxurious setting and will appeal to mature and independent students who are looking for a more advanced and intensive English course that offers challenge and stimulation.
Summer English Programs - Eastbourne Centre
We offer 4 levels of English from intermediate to proficiency. There are 20 hours of English tuition per week. Lessons on one afternoon per week are sometimes taken away from the centre to enhance learning in the classroom. Small classes with a maximum number of 14 students per class. IELTS Exam course is also available.
Summer Camp Activities Eastbourne Centre
Our programme features a range of sports and fun activities as well as full day and half day excursions each week. Students are always accompanied by our staff during visits. Extra sports tuition available: sailing, windsurfing, golf, horse riding, mountain biking, tennis, etc.
Accommodation Eastbourne Centre
The Eastbourne Centre offers luxurious air-conditioned twin bed accommodation with en-suite bathrooms, TV, hair dryer, etc. Most rooms have a private balcony with sea views. Single rooms are also available at an extra cost.
The excellent facilities include a restaurant, roof terrace, lounge areas, library, computer area and free Wi-Fi.
Price per week: £985