ACCORD ISS - Newlands Centre Summer Camp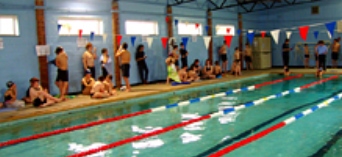 Newlands Centre is located in the seaside town of Seaford near Eastbourne and only an hour and a half from London city centre. The Centre is 15 minutes from the beach and town centre on foot. The Newlands Centre is a large Victorian manor house on a 17 acre site which provides the perfect peaceful environment for study and fun.
Summer Junior English Programs Newlands Centre
At Newlands Centre we offer 6 levels of English from complete beginner to proficiency. Students have 15 hours of English lessons per week in small classes of no more than 12 students per class. For extra English tuition, students can also join our Intensive English Programme.
Summer Camp Activities. Newlands Centre
Our programme features a range of sports and fun activities as well as full day and half day excursions each week Students are always accompanied by our staff during visits. Extra tuition available: professional football coaching, professional dance tuition, gymnastics academy, music workshops, photography workshops, etc.
Accommodation - ACCORD ISS - Newlands Centre
Newlands Centre provides full-board accommodation in communal bedrooms (maximum 3 per room) with shared bathroom facilities. The excellent facilities include a restaurant, TV rooms, heated indoor swimming pool, 17 acre site with football and cricket pitch, sports hall, dance studio, art studio, all weather tennis/hockey/football facilities, etc.There is a choice of healthy, balanced and varied meals which cater for all students and diets.
• A British Council accredited school
• 15 hours of English lessons per week
• 12 students maximum per class
• From complete beginners to advanced levels
• Full-board residential accommodation
• A full activity programme
• Full day excursions every Wednesday and Sunday and half day every Friday
• 24 hour supervision
• English children take part in some afternoon activities
• Optional professional football and dance coaching, gymnastics, music and photography workshops
Ages 8-16
Price per week: £745