English Language Courses + Art - Select English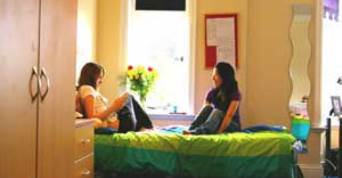 English Language Courses plus Art. Summer Camp
This course will allow those students with an interest in art to experiment and produce a portfolio of work to be proud of. They will achieve this by working with qualified and experienced Art teachers from our sister college, St. Andrew's Cambridge.
Junior Summer Camp - Select English
The classes and workshops will take place in our purpose-built art studios at our brand new school in central Cambridge - Select English. The course combines tuition in many different aspects of Art, including Painting and Mixed Media, Sculpture, Photography and Textiles. It will be a hands-on and practical course, making it an interactive and fun choice for those wishing to combine learning English with improving their art skills. Every two weeks there will be an exhibition to show off the great work produced by students, which will be attended by teachers, course directors and fellow students. This course is for students with intermediate English level.
English Language Courses
• Students receive tuition in Art as well as English language classes.
• 20 hours of tuition per week: Art - 10 hours per week; General English - 10 hours per week
• For students with an intermediate or above English Level
Both residential and homestay options are available on this course.
Registration fee - £50
English Language Courses plus Art Homestay
- £1325 / 2 weeks
English Language plus Art Residential Twin Room
- £1480 /2 weeks
English Language plus Art Residential Single Room
- £1535 / 2 weeks