English Summer Camp - Riddlesworth Hall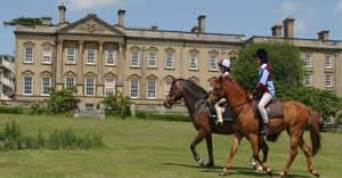 Riddlesworth Hall is a boarding school set in a beautiful Georgian style house in 12 hectares of parkland. It is a school with an interesting history: Princess Diana was a pupil at Riddlesworth Hall.
English Summer Courses
• 20 hours teaching per week.
• Maximum 12 in a class - students from all over the world.
• Elementary - advanced.
• Reports and certificates
• Lessons focus on developing communicative skills through a balance of language input, project work and real English.
Accommodation - Riddlesworth Hall
• Boys and girls accommodated separately in dormitories.
• Breakfast, lunch (or packed lunch) and evening meal are provided
• Fully supervised by Select English staff, who will be staying on site.
• Shared bathroom and shower facilities
• Bed linen provided (students should bring their own towels).
• Laundry facilities available.
The course at Riddlesworth Hall includes a full programme of excursions and activities on the campus.
• Excellent sports facilities - tennis courts and extensive playing fields.
• Mountain bikes are available to ride around in the spacious school grounds
• Trips to London, Cambridge, Norwich and Pleasurewood Hills Adventure Theme Park
Transfers are free from Heathrow and Stansted airports on Sunday arrivals and Saturday departures between 9.00 and 17.00.
Registration fee - £50
2 weeks - £1320