Foundation courses in the Czech Republic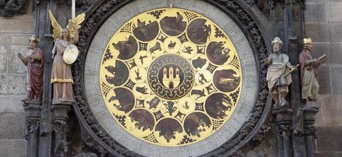 The school year usually begins in October.
Applying to Universities - by the end of February.
Invitation to exams - April-May.
Exams - May-June.
Enrollment in June - July.
The final registration  - July-September.
For a complete list of public and private Universities in the Czech Republic can be found here https://www.studyin.cz/universities
Foundation courses for admission to public and private Universities in Czech Republic
The purpose of the foundation course is a deep learning of the Czech language in order to pass the entrance exam successfuly.

Our company, together with partners in the Czech Republic offers the following programs:
- Academic year (September-June)
- Academic semester (January-June)
- Three-month intensive course (April-June)
- Summer intensive course of one month (June / July / August)
- Comprehensive program "Last year in the Czech school"

For more information about the programs please contact us at  info@universestudy.com