Learn English in Brighton - Language School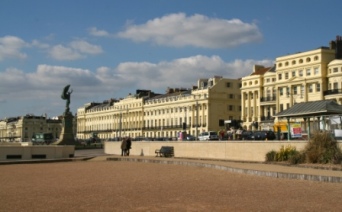 Brighton English Language School
Brighton is a popular location on England's south coast. Together with its neighbouring town, Hove, it was granted city status in the Queen's millennial celebrations and is a great place to visit for recreation or business.
Affectionately known as "London by the Sea" because of its convenient location for Londoners, Brighton offers a fantastic shingle beach with a great selection of shops, restaurants, amusement arcades and cafes.
The Theatre Royal in New Road Brighton is a stunning, Grade II listed building which has been standing almost 200 years. The prestigious stage played host to almost every English actor and actress of note from the 50s onwards. The theatre has a range of facilities for disabled visitors.