Mexico Excursions & Activities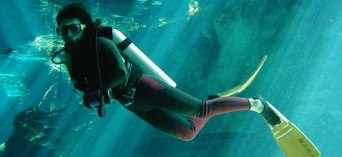 Mexico Excursions & Activities
Our Spanish schools in Mexico are spread throughout this beautiful country, and you can enjoy activities as diverse as the terrain itself.
Guanajuato
In the central city of Guanajuato, we offer weekly activities such as Mexican cooking classes, salsa lessons, movie projections and café socials at the school. On the weekends, students can sign up for trips to nearby colonial cities like San Miguel de Allende, Dolores Hidalgo and Guadalajara, the second largest city in Mexico.
Oaxaca, Playa del Carmen & Puerto Vallarta
Our schools in Oaxaca, Playa del Carmen and Puerto Vallarta organize a social calendar so that you're guaranteed one movie night, one café social and one salsa dance class every week. In Playa del Carmen, you will also have the opportunity to play beach volleyball on our very own court, practice yoga or go scuba diving, snorkeling, horseback riding, windsurfing and much more.
• From Oaxaca, we offer a variety of weekend trips like Zapotecan archeological sites, old colonial towns, paragliding, mountain biking and hiking.
• From Puerto Vallarta, you can sign up for weekend trips to discover the city of Guadalajara or go whale and dolphin watching.
• Playa del Carmen is close to Mayan archeological sites like Tulum, Coba and Chichen Itza. We may organize trips to fascinating places like these, as well as to nearby Cancun or the city of Merida and amusement parks.