Seville Summer Camp. Language Camp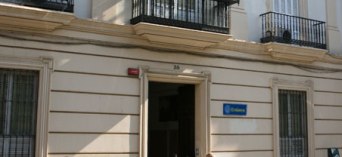 Ages: 14 to 18 years old
Capacity: 80 students
International students only
75% supervision
Special Junior Program
The Sevilla Junior Program consists of 20 hours of Spanish classes per week according to their language level, which we determine on the first day with a placement test. The program also includes a variety of activities and excursions, ranging from Sevillanas dance classes and cooking lessons to trips to Matalascañas Beach, Cádiz and more!
Outside of the school, teen participants enjoy an independent lifestyle, and are therefore responsible for getting to and from their commitments (classes, activities, meals, etc.). Students are also responsible for making their curfew, which is 11:30pm from Sunday to Thursday and 12:30am on Friday and Saturday.
This independent lifestyle also means that, unlike in our other camps, afternoon activities and excursions are optional.
International Summer Camp & Junior Program Prices
July - 1500€/2weeks
July - 2650€/4weeks
Seville Summer Camp Extra week
July - 695€
Airport Pick-Up
1 person - 85€, 2 or more people - 55€